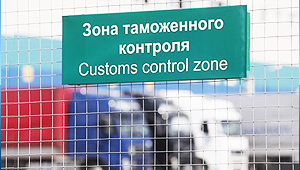 "DSD Group" ® has been engaged since 2008 in rendering services in the field of advance notification of customs authorities of the Russian Federation and of Belarus. Over the years of successful practices we have managed to build up a professional team of experienced, certified declarants and of specialists in other customs paperwork, who promptly and competently will provide You with qualitative services (export, import, importation/ exportation in a timely manner, etc.), as well as reply to Your questions at any time of day and night
We offer services with no middlemen involved, thereby enabling a customer to save time and money, furthermore, to receive 24/7 professional services and information of the customs paperwork condition. Close cooperation with clients, by appreciating Your needs and wishes and applying our knowledge and extensive experience, enables to execute customs documents in the shortest time possible, thereby avoiding unnecessary downtime at the borders.
We do hope that the professionalism and experience of DSD Group® staff members would make cooperation with us pleasant and comfortable.
You can always rely on our help and support!
Yours Sincerely,

Contact us »